In today's digital universe, having a professional website design makes a huge difference to your bottom line. It's not only about what you sell through it, but the image it presents of your company, services or products. Though sometimes, need doesn't mean you can make money magically appear out of your butt, I get that.
In an ideal situation, you would have the capital to get your website done right the first time. Some are not able to spend on a website. I want to share with you my step-by-step to creating a professional website design on a budget. It might not be easy, but with any luck, it will cost you less in time that it would have in dollars.
Step One – Choose a Host
Your webhost is the place you purchase a domain through and where you keep it running. It's like renting a storefront for your business online. Like a real business, there are setup and management fees. Like renting, you want to thoroughly consider who you want as your host, or landlord, before you hunker down. Why? Moving your domain is an expense and a pain in the arse. Therefore, it's important to be happy with your host selection right out the gates. I use
Momwebs
and I LOVE them. Never had better customer service and that was my BIG THING. I asked around and this was the company that won my heart. You'll want to do your research as well. If you don't know anyone you can ask,
try Host Advice
. This is a place where users rate hosts and I find it a fantastic resource.
Step Two – Choose Your Platform and Tools
Life is full of hard decisions and for many business owners, this is right up at the top. There are so many things to consider when selecting the right platform and tools to do the job. To keep it simple, I narrow it down to a couple of considerations: Mobile formatting, Ease of Use, SEO Capabilities. Everything else is a benefit, but those three things are the bare minimum.
Mobile Formatting
Google is big on this, and you should be too! More and more users are visiting websites from smartphones than ever before and trends say that's going to keep in going up. You need to be sure that the platform and tools you choose make mobile responsive a priority.
Ease of Use
If you are going to do it yourself, you best make sure it's a tool that you find intuitive and easy to use. There are A LOT out there for you to wade through, so don't be afraid to watch a few videos and (again) ask around to others who have DIY'ed too. Consider selecting something that you can afford to pay for the premium version if you run into limitations. This is one area where spending a little will save you a lot in the long run. My personal preference is WordPress and Divi because I get customization and ease of use, but I'm a developer. What I find easy you may not. Elementor is a popular favourite among many I know because it's easy to use and it's a reasonable investment. Whatever you choose, make sure you're going to be able to get comfortable quickly.
Here's a great piece for a little extra food for thought.
SEO Capabilities
Like it or not, search engine optimization is a thing and we need to give it some consideration. SEO is about driving organic search traffic and is best implemented during the design and development phase. Choosing a platform or tool that supports, nay encourages, best SEO practices will help you prepare for the future. (Even if you aren't ready for the SEO leap now.)
If you want to dive into some real meat and potatoes stuff, read this.
Step Three – Define Your Audience
Before we can continue to all our subsequent steps, we need to define our audience. Why? Because it's not about what you want or like, it's about what they will want or like. If you don't know why they are, what they like, and what speaks to them, you won't be able to accomplish a professional website design.
This is also called finding your niche. The more refined a niche audience is, the easier it will be to compel them to action. There are many ways to do this, including Entrepreneur.com's 7 step guide.
I'm of the mindset that you first choose your zone of genius, then define your audience to the product or service you wish to sell. This enables you to put your best foot forward. No matter what business endeavour you choose, audience definition allows for better marketing.
Don't be afraid to get specific. Heck, my first customer avatar almost became like an imaginary friend that I could connect with. It made it a lot easier to provide images and copy that speaks to them. Once you've got your audience sorted, you can proceed to the remaining steps.
(Seriously, if you get stuck here, reach out. I'll help you define your audience in 30 minutes or less!)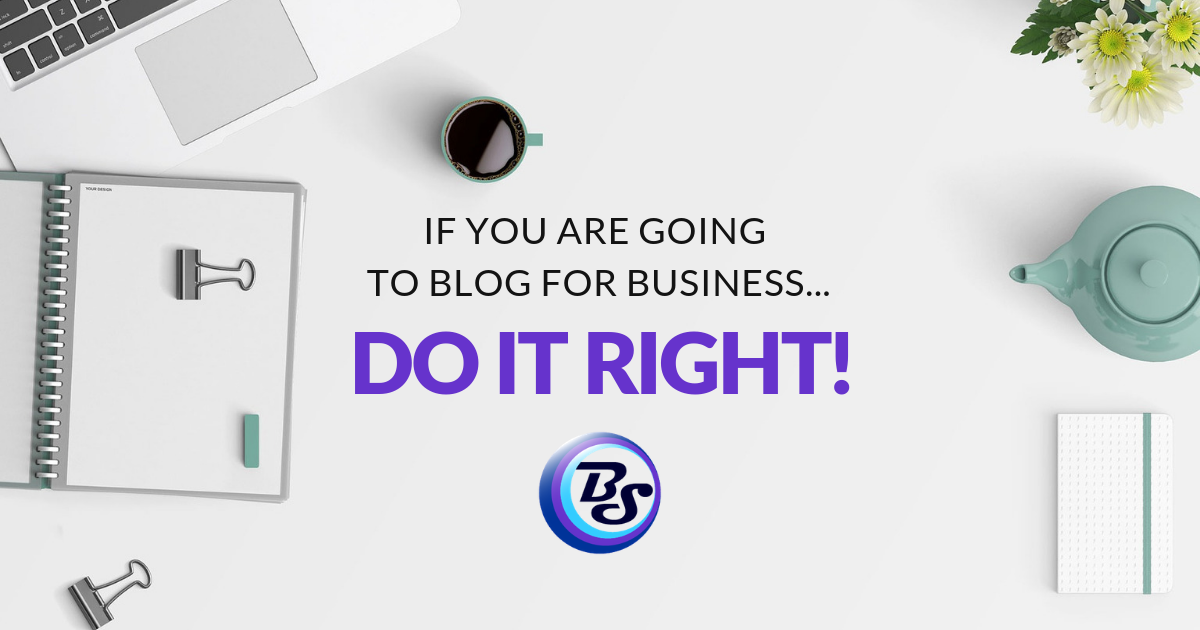 Step Four – Choosing a URL
There are many things to consider when choosing a URL. I'm rather partial to
Moz.com's post containing the top 8 rules
. I LOVE these, however, I feel focusing on only 3 will lead you to great success. First, your URL needs to be brandable. When you hear it or when you see it, you should get the impression of a brand. It needs to relate or directly represent what you do. It must be a logical jump for your audience to make. It also needs to be easy for them to remember. While some organic traffic will come due to your SEO, successful direct traffic relies on the audience's ability to remember the url you've chosen. Which is why, as our third big consideration, shorter is better. Keep it to the point and easy to spell. Again, the easier you make it for your audience to remember and repeat, the better chance you have of increasing direct traffic.
Step Five – Prepare Your Brand Materials
Remember how we defined our audience? Well, you're going to use that information to create a logo, image, color palette and perhaps even a mood board to ensure consistency in all content going forward.
While I really feel it's important to have all the required collateral, to start, you can easily commission someone from Fiverr or use Canva. If all the fonts, color, and logo are consistent, you'll be able to get by.
I have used all sorts of different tools along with my journey, and you will too. Don't get hung up because you're not a designer, simply find a solution. Canva has a great 20-point guide to help you set yourself up right from the beginning. Worth taking a look.
You can also check out this video I did about branding if you're the visual learning sort. Get all of your stock images, designs, vectors, EVERYTHING ready before you start.
Step Six – Define Your Websites Sole Purpose
Not all websites are created equal and they are not all intended to sell a product. What's good for a toy store won't work for a lawyer. I found the easiest way to break down to your website's core purpose is to sort it into one of three categories: Sell a Product, Sell a Service, Share Information/Ideas. If you sell a product, the purpose of your website is showing potential customers how much better their life would be with your product. If you sell a service, the purpose is to both gain that trust and invite them to connect with you. If you are sharing ideas or information, the purpose is to be informative, entertaining, and encourage the audience to share it with others. Make sure you keep that purpose in mind as we prepare to lay out what we expect of our customer.
Step Seven – Choose One Clear Course of Action
Everyone wants to build email lists, though that's not always the best way to go. Ideally, you want to select the one course of action you want your clients to take, and work that in everywhere.
Will you be able to sell your product or service through an email list? Then sure, that can be the biggest feature. If you're a consultation style company, like mine, you might choose to make the action to book a consultation. The more you muddy the waters with choices, the less likely your audience is to take action.
This course, or call to action, needs to be the clearest message on your website. If you want some really prime examples, check these out.
Step Eight – Design with Your Audience in Mind
This is the hardest part, and likely the most complex. If you want to be effective and truly create a professional website design that sells, we're going to need to consider several factors.
Develop a Sitemap.
This is like the roadmap, or blueprint of the site. When you are putting together your sitemap, you're considering all the possible pages you'll need to design.
Everyone thinks about the obvious pieces like about, services, and home. However, there are many more to consider. You'll need to know where your legal pages will live, the structure for your content, and your menu structure. Planning this in advance helps you narrow down how many keywords or phrases you'll need and for which pages.
If you aren't familiar with designing for user experience, do yourself a favor and check out Slickplan. It's an amazingly powerful tool to make planning your site structure EASY.
Define Keyword Structure
Every page that will contain 300 words or more should have a designated keyword or phrase. Every page is a chance to catch new eyes from dangling a line in a new search stream. If you're going to build a professional website design on a budget, you need to define your keywords before you start writing copy.
Keywords are what search engine optimization runs off and how sites like Google learn how to rank you. That's why it's important. If you need a little more information on what this is, WordStream has a great piece.
Write Copy SEO-First
To rank for SEO you need to use your keywords appropriately within the given page. There are some fabulous SEO tools and plugins out there, but they boil down to these key points.
Each post must have a keyword assigned.
Ideally, the keyword should be different each time.
Keyword must be used in the title, first paragraph, in at least one header, and lightly throughout the text.
Each section should be NO MORE than 300 words.
Each section should have a header preceding it, with the exception of the first paragraph.
Posts should not exceed 1500 words.
Post must have been run through Hemingway.
Grade 6 or lower readability.
There should be no red highlighted sections.
Maximum of 3 yellow sections.
Avoid passive voice.
Do not start a sentence with the same word, three or more times in a row.
When you're writing the copy on each page, keep the above in mind and you'll be saving yourself the hassle of coming back to implement SEO from scratch later.
Put It Together
Armed with your compiled assortment of content and your super spiffy website plan, you are ready to tackle putting the whole thing together. I truly wish there was a way for me to make this easier on you, but it all comes down to the tool or service you selected.
That being said, I know A LOT if different tools, systems, and tricks. If you get yourself in a pickle, consider giving me a holler.
Ask For Feedback
If your goal is truly to create a professional website design on a budget that sells, you need to test the market. Unlike days past, you no longer need an ad firm to help you figure this out! Facebook and LinkedIn both have groups where you can vet your ideas and get feedback. Don't be afraid to harness your audience.
If asking for feedback isn't your strong suit, I'd recommend creating a short survey. Facebook has a polling feature that people LOVE to click. Use the resources you have available to validate your idea.
Tweak Your Creation
With each round of feedback, you'll need to adjust your designs, copy and possibly even what you offer. Do NOT fear this process. Your best work will come from going through your refinement process. It also helps to better understand your audience. The only constant in life is change and the best professional website design is often fluxing to keep up. Get used to it now and it will become second nature even as you age.
Rinse Repeat
Seriously, you may need to repeat the contents of step 8 more than once if you want to achieve success. Nothing beats trial, error, and feedback for creating a website that sells. I know of very few business owners that can say, truthfully, that they got it right the first time. Being able to analyze, adjust, and try again is a business owner's best tool for success.
Get into the habit now, before you form any others.
BONUS SECTION: My Tools For Building Professional Website Designs on a Budget
There are so many tools, resources, products, services, and support to help you create a professional website design on your own. I built my business on this premise. While my tools have changed over time as I have moved more and more into helping others develop their website that sells, I still have favorites. If you don't have anyone else to ask, no other opinions to trust, I'm happy to lend mine. Here are my beginners' tools of choice.
I'm a WordPress gal through and through. It's customizable, easy enough for beginners, wonderful for advanced users, and it has a wealth of available plugins, tools, and support. There are others too, but this is my fave. I use it for all of my builds.
My tool of choice for those just starting out. I used it on some of my original builds, and it's popped up now and again with clients. Handy to have. It gives you a builder system that works with any theme. Pretty slick.
This is my tool to end all tools. I pay for the lifetime developer access and it gives me everything I need to build a professional, customized website quickly and efficiently. To harness Divi's true power, you need an understanding of code, so maybe not the best for greenies.
A perfect SEO plugin for beginners, Yoast trains you to write for SEO by providing you with a 3 color system to identify problems. For those not super familiar with SEO, it's a fantastic starting point.
There's a free and paid version, as with most on this list, but the free version is all most will ever need. It helps smush your images down to the ideal sizing and boosts load times.
Your website speed is important but not always the easiest thing for a beginner to accomplish. Consider a caching tool like this one to help handle data requests and processing time. The goal is to load your site completely within 3 seconds or less. If you need some insight into your site speed and efficacy, give
GT Metrix
a look.
It's amazing how many security risks even the standard business owner website faces. Wordfence has both a free and premium version, though the free will be fine for starters. It helps you really lock down on security and prevent spam attacks.
YOU NEED STATS. If you want to refine and tweak, you'll need to know what works and what doesn't. GADWP, Google Analytics Dashboard Word Press, is a quick and easy plugin that speaks to your analytics account. It's free and it will show you information like bounce rates (people who land and leave without any actions taken), audience demographics, and more. Statistics are a must for any business owner.
Do you know what I like as much, if not better than stats? HEATMAPS! I like to see what people are clicking on, how far down they are scrolling, the works. Again, the free will be enough to get you going but the data is invaluable.
As you build your site, make adjustments and edits, and prep for SEO, you will likely end up with a broken link or two. I use Redirection to manage any possible errors right away. It lets you see what errors people recieve and corrects them right from the dashboard.
Maintenance
Please, whatever you do, do NOT live build. Put your site into maintenance and work away. This is important for a couple of reasons; You don't want SEO crawlers indexing things that aren't ready and you also don't want your customers to accidentally stumble upon your work in progress. There are many tools that can do this, so pick one!