Transform your website and brand with minimal investment and no hassle!
Get A Professionally Designed Website on a DIY Budget
Don't have the time or energy to spend learning a website builder or platform? Don't enjoy figuring it all out yourself? Don't have a large sum of money to just "pay someone to do it"?
Yeah, we hear you, and we've got your solution.
Why pay sites like Wix or Squarespace a monthly fee for as long as you have your website? Why force yourself to painstakingly design a website (not your skillset!) when it will cost you more in time and energy?
What if you could have a professionally designed website for a low, manageable monthly fee, for a finite/fixed term of 1 year – AND THEN OWN IT AFTER?!
No more monthly fees, no doing it yourself, no hassle, just business success.
Where do I sign up?!
No Time? No Budget? No Problem!
You're a business owner – you're busy! We respect that.
You've got better things to do with your time and money that waste it piddling around on a website you don't need to build.
That's why we created a simple, cost-effective, FINITE-TERM program to help you get the professionally designed website your business NEEDS without investing your entire savings, first born, and your cat.
Get it done, pay it off, own it and MOVE ON to making your business grow and thrive!
Professional web development team at your fingertips
Manageable Interest-Free Payments
Say goodbye to monthly fees in perpetuity! NO HIDDEN FEES and no surprises! With our done-for-you professionally designed website service you pay a $99 setup fee up-front and then a monthly fee for a fixed term.
You Buy It – You Own It
Unlike other platforms and SAAS services, once you've paid out the total amount, you own everything. Keep it where it is, move it, share it, whatever you desire.
110+ Templates to Choose From
We use Divi as our primary tool because it is fast, efficient, and can be easily managed with little pre-existing website knowledge once everything is set up.
No Guesswork.
All of the elements your website needs (SEO, Security, Optimization, UX, Caching, ETC) set up for you. No research needed, and CERTAINLY no guesswork.
One-and-Done with Room to Grow
Why pay a monthly fee for as long as you have your website? Especially when that website is limited in what it can do for you and your business. If you can rent-to-own your home, why not your website too?
We Work With The Best From Around the World
"My business coach asked why I was doing all my own admin work. I had no answer.
But found the solution with Brand Scrubbers! They have helped free up my time so I can work on business development and client work. I can focus on my business and not the nagging "to-do" list in my head!
I highly recommend Sacha and her team. Don't wait – contact them now. You'll be glad you did!"
Dyana Flanigan
Flanigancom
"It's hard to imagine what the original version of my WordPress 'blog site' looked like before I was introduced to Brand Scrubbers.
They have literally transformed my site and brand. People are taking me seriously now, and I'm always getting compliments on the design!
Thank you, Brand Scrubbers!"
wendi hatton
Wendi Hatton Coaching
Life Coach Prosperity
"Love, love, love working with Sacha and the BS crew.
We've been working with her on getting a better understanding of how to tweak our social media voice, so people can better connect with our brand. (So far, the results have been amazing.)
She and her team are now working with us to help improve the SEO for our recipe web site. Can't wait!
If you need virtual assistance for your business (whether it's brand development, website creation or rebranding, on even a refresher on the latest social media tips and tricks), I would absolutely recommend the Brand Scrubbers team."
patricia beets
Dell Cove Spices, Co.
Choose Your Monthly Package
Your Custom Domain
SSL Certificate
Website Hosting
Website Development
Image Sourcing
Social Media Integration
Google Analytics Installation

Basic SEO Research and Installation

Weekly Website Maintenance

Downtime/Error Support

Google Analytics Tracking & Reporting

Heat Mapping Analysis

Site Health Reports

Unlimited Cosmetic Website Changes
Your Custom Domain
SSL Certificate
Website Hosting
Website Development
Image Sourcing
Social Media Integration
Google Analytics Installation
Basic SEO Research and Installation
Weekly Website Maintenance
Downtime/Error Support
One (1) Add On

Google Analytics Tracking & Reporting

Heat Mapping Analysis

Site Health Reports

Unlimited Cosmetic Website Changes
Your Custom Domain
SSL Certificate
Website Hosting
Website Development
Image Sourcing
Social Media Integration
Google Analytics Installation
Basic SEO Research and Installation
Weekly Website Maintenance
Downtime/Error Support
Three (3) Add Ons
Google Analytics Tracking & Reporting
Heat Mapping Analysis
Site Health Reports
Unlimited Cosmetic Website Changes
Items below can be added to any package at any time.
The Premium package includes on add one (1) at no charge.
The VIP package includes three (3) add on at no charge.
Branding is the most essential element of your business. Without it, your audience has nothing to connect to. Your branding needs to be a representation of the experience and type of services your audience should expect. Your branding is not about you, it's about your audience. We ensure your branding is a perfect blend of you AND your audience. Our expert designer will provide you with multiple variations to choose from and we refine until it's just right!
Includes: Icon/Favicon, Square Logo Version, Horizontal Logo Versions, Fonts, Colors, Brand Board and ULA.
---
Additional Cost
Basic Package – $300 or $350 with business cards.
Premium Package – $200 or $250 with business cards.
VIP Package – Included
Looking to sell your products online? We will include a complete shop solution with your website. We'll work with you to create the platform, organize categories and products, and an inventory management system that works with you.
Includes: Cart, Checkout, Payment Integration, Unlimited Products, New order Email, Failed Order Email, Completed Order Email
---
Additional Cost
Add an additional $20/month to your package OR pay upfront at $200
If your business offers a subscription service, you can handle your memberships entirely through your website. This includes member management, engagement, and statistics all through your website. Your members will be able to register, make payment, login, and take advantage of all the benefits their membership has to offer.
Includes: Membership Platform (member management, payment management, user profiles, membership levels for restricted content), Member Forum, Membership Statistics
---
Additional Cost
Add an additional $40/month to your package OR pay upfront at $400
We understand that more and more businesses are moving online, and that means there will be a greater need, over time, for vendor management systems. A VMS turns your basic e-commerce website into a mini Amazon! Provide login access to your users so that they can create their own "storefronts" add their own products, manage their own orders and shopping, etc. 
Includes: Vendor management platform, integration with e-commence and payment providers, storefront design, set up of the back end systems, user logins, permissions, etc.
---
Additional Cost
Add an additional $80/month to your package OR pay upfront at $800
Are you an educator? Are you offering learning sessions to your clients? We can integrate an intuitive and effective learning management system that will allow your audience to take courses directly off your website. Users can register, make payments, and take the entire course through your website. You will have full control over the students, create course templates, and teach how you want to teach.
Includes: Learning Management System, Assistance with Course Outline, Creation of Course Process, User Notification System (email), Image Sourcing, Graphic Creation, Custom Completion Certificate Design
---
Additional Cost
For the course system and assistance with the creation of one (1) course add an additional $40/month to your package OR pay upfront at $400
Additional courses are an additional $10/month to your package OR pay upfront at $100
Do you have a contact list or are looking to create one to market to? We can assist you with setup, integration, and development of your e-mail marketing campaigns/automations. Your website will be fully integrated for newsletter sign-ups with a campaign that is sure to engage your audience.
Includes: Website Integration, Sequence Setup Support, Customer Import and Segmentation (where needed)
---
Additional Cost
For the above email and sequence setup add an additional $15/month to your package OR pay upfront at $150
Need assistance writing your email copy and/or designing your email sequence? Add an additional $0.19 per word.
Once your website is launched, you're going to need to promote it! What better place than on social media?
We will assist in creating your social media pages (if required). You'll also need graphic images and updated banner photos that align with your brand and website. We will take all the heavy lifting away from you when it comes to marketing the website on launch. We start with a 2 week campaign to get your audience excited before the website is launched. Then we start another 2 week campaign that encourages your audience to visit your website.
Includes: Creation of Required Up to Three (3) Social Media Pages, Up to Three (3) Social Media Cover Photos, Twenty (20) Custom Designed Social Media Images, Up to Three (3) Scheduled Posts for Each Social Media Platform.
---
Additional Cost
Add an additional $25/month to your package OR pay upfront at $250.
Need assistance writing your social media copy? Add an additional $0.19 per word.
Your website traffic is key to your overall success online. The most effective way to get consistent traffic is to have effective SEO on your website. Our team will conduct research on which keywords your users search the most to find businesses similar to yours. We then utilize these keywords on your website so users can find you when they search Google, Bing, and other search engines.
Includes: Assistance developing a local OR global SEO strategy, SEO Keyword Research, Keyword Implementation, Editing Copy for SEO
---
Additional Cost
Add an additional $30/month to your package OR pay upfront at $300.
Your copy content needs to be impactful and immediately make an impression on your audience. Our team will work with you to understand your voice and the message you want to get across. Our expert wordsmith will take your voice and messaging to craft impactful copy that is sure to engage your audience.
---
Additional Cost
For custom content shaped for your business by a renowned copyrighter who is guaranteed to bring results (Powers Digital Marketing), add an additional $0.19 per word.
What Do Those Services Mean Exactly?
Your Custom Domain

You will have the choice of your own branded domain for your website. I.E. www.yourdomain.com

SSL Certificate

Secures your website against attacks and protects your customers personal and purchase data online. Gives you the happy little lock on your URL in the address bar.

Website Hosting

Your website is not only your domain, it also needs to be hosted somewhere too! We take care of the hosting for you.

Website Development

If we build it, they will come. We will work with you to build your ideal website. We start by presenting templated options to help you decide what look and feel you like. We then use your feedback to create a website suited to your brand and your user experience. This includes not only the way the website looks but the way it works too!

Image Sourcing

We can source stock images for your website, if requested.

Social Media Integration

We will help you connect your social media profiles to your website and vice versa. 

Google Analytics Installation

We can help you get set up on GA and then integrate it with your website. We'll even test to make sure the data is rolling in. 

Basic SEO Research and Installation

SEO (Search Engine Optimization) is how your website is indexed on local or global search engines. We ensure your website is optimized for these search engines.

Weekly Website Maintenance

Your website needs constant monitoring and updates to ensure it continues to run effectively. We take care of all the updates for you.

Downtime/Error Support

If your website is experiencing a technical issue, our team will find the issue and resolve it as soon as possible.

Google Analytics Tracking & Reporting

Each month, you will receive a detailed report of your website traffic.

Heat Mapping Analysis

Our team will install heat-mapping software so we can have a thorough understanding of how users navigate your website.

Site Health Reports

You will receive a weekly performance report of your website.

Unlimited Cosmetic Website Changes

These include any edits to your website content. Need additional pages or need content edited? Our team will take care of them for you.
Okay, Seriously, What's The Catch?
Seriously, there's no catch. What you see is what you get. You pay a monthly fee for your website to be hosted and designed so you can focus on your business. We know once your website is completed, you'll be extremely satisfied with the final product.
How Do I Start?
Choose from one of our packages above and fill out our contact form below! One of our representatives will reach out to you same-day with any questions and then we generate out our basic one (1) year term agreement. Upon signing the agreement, the invoice is automatically generated out for a period of twelve (12) months.
How Fast Will I Get My Website Launched?
Honestly, we can build a website as fast as you can provide content. If you have everything you need prepped and ready to go RIGHT NOW, we could easily turn the site around in 72 hours. 
However, most clients find that it's more comfortable launching between 30 and 60 days. We'll do whatever is best for you within reason. (YOU MUST be launched within the first 6 months.)
What Is The Difference Between Your Plans And Shopify, Wix, Etsy, Etc?
Our plans are designed with an end in mind. When you purchase your website through platforms like Shopify, Wix, and Etsy, you don't actually own your website. If you choose to no longer be a part of their platform, you're back at square one with your website.
Once you have completed your term with us, your website is yours. It can be transferred to many platforms should you choose.
How Does The Process Work?
Once you've signed up, a member of our team will reach out to you within 24 business hours to get the process started.
First, we provide you with 100+ templates you can choose from for the layout of your website. From there, we work with you to refine the template and content to fit your business/brand.
Once the design and content have been finalized, the remaining items are placed onto your website and launched to your branded domain.
If you have any issues with your website, we're here to support you as well so you never feel alone.
Do You Have A Guarantee?
Yes! We're confident that you will be satisfied with the final product. Should you decide there's changes or edits that need to be made to your website, we can adjust to ensure your website is a perfect fit for your brand.
What If I Want To Payout My Term Early?
We do offer the option for our clients to pay out their term early. Some businesses have little to no budget when they first start with us. Once their website is launched, they see the revenue pouring in and want to pay off their website!
The cost is determined on your package and current time remaining in the term.
What If I Want To Stay On Past The Term?
We want to empower our clients to maintain their website. However, not everyone has the time for it.
Once your term is up we can discuss ongoing support options.
Can I Make Changes To The Website Myself?
YES AND NO.
YES – you sure can learn to manage your own updates and edits and we'll teach you to do it!
However
NO – we won't let you do this until the website is complete and signed off and is live to your visitors. 
Why? We want to hand over a pristine product to you THAT WORKS that you can then learn to work with and from. That way, if you break something, we are restoring it to the BEST operational point. 
Our team has 10+ years of experience in branding and website development. We know what it takes to make a professionally designed website successful. If what you are currently doing does not feel like its working let the Brand Scrubbers team take the lead in cleaning up your branding and online presence.
SACHA BRANT
Owner, CEO and Master Scrubber
Sacha Brant is the mastermind behind Brand Scrubbers. Her vision and fearlessness has brought brands from startup to stardom. When it comes to scrubbing your brand, Sacha knows how to do it right the first time. If you are looking to launch your first business or work out the kinks with your existing one look no further as your Queen of Clean Sacha Brant is here to Scrub your brand.
"Anyone can overcome adversity and use their experiences as a personal drive to succeed. From there, you have the potential to develop a charismatic entrepreneurial spirit that others will follow."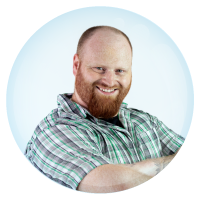 Russell Brant
COO, Right-Hand Scrubber
Russ is the right-hand-scrubber. He is effective in managing the day to day operations and ensuring your brand is scrubbed clean. Nothing is perfect until it's past the Russell Scrub Test.
get your website started today!
We're here to support you. Please fill out the contact form below and one of our representatives will be in contact with you on the same business day.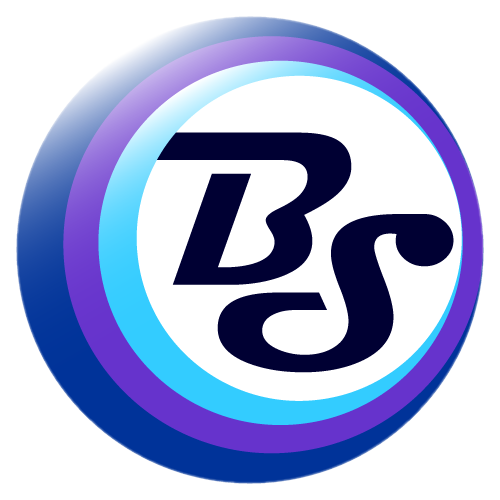 Hours
Monday – Friday: 9am – 4pm
Saturday: Closed
Sunday: Closed
Copyright ©2023 Brand Scrubbers, All Rights Reserved
*Additional services can be added as required based on client requirements. Any increase to quoted rate would be discussed and agreed upon in writing prior to being billed.
**Ownership of the domain, website development, plugins and tools is only release to the client after full payment is received. Exiting term without payment will lead to immediate suspension of the website and will not be restored or turned over until account is paid in full. 
***All prices are in YOUR LOCAL CURRENCY.