Gone are the days when businesses go door-to-door, spreading flyers all over the town just to promote their products. Now, almost everything has become online.
From one-man, small businesses to large corporations, digital marketing has become a go-to way for businesses looking for more audiences and boosting brand presence. 
However, not all internet marketing strategies are created equal. Here are X internet marketing secrets for amazing results.
#1. Develop a clear and defined brand identity
There are almost endless choices on the internet. What makes you stand out from the rest is your identity and personality. So, before you even begin to think about marketing your business online, you need to have a clear and defined brand identity. 
This includes developing a brand voice, visual identity, and messaging that accurately represents your business and appeals to your target audience.
#2. Know your target audience
Ask yourself, "Who is my product for?" 
One of the most important factors in any successful marketing campaign is knowing your target audience. The point of marketing is to help your customers solve a problem.
You need to understand their needs, preferences, and behaviors in order to create messaging and content that resonates with them.
#3. Prioritize customer experience
The success of your digital marketing efforts will come down to the customer experience. When you make them happy, they will become a loyal customer. Loyal customers can play a significant role in business longevity. They keep your business going.
You need to prioritize providing a seamless and enjoyable experience for your customers at every touchpoint in order to build loyalty and drive repeat business.
#4. Utilize search engine optimization (SEO)
Search engine optimization (SEO) is the process of optimizing your website and content to rank higher in search engine results pages (SERPs). 
This can drive more organic traffic to your website and increase your visibility to potential customers.
#5. Implement email marketing
Email marketing has been gaining a bad rep online. In the age of social media, many people assume that email marketing is dead. In fact, 89% of Americans look at their email at least once a day, with 27.6% checking their inbox up to five times a day.
Email marketing is a highly effective way to communicate with your audience and nurture leads, especially if you're a B2B business.
You can use email to share promotions, highlight new products or services, and provide valuable content that keeps your audience engaged.
#6. Create valuable content
Content is the lifeblood of your digital marketing strategy. From healthcare providers to even sport injuries treatment services, they are what makes your audiences know you and stick around your brand. It gives life to your website and social media profile.
You need to create valuable and relevant content that engages your audience and provides them with the information they need to make informed decisions about your products or services.
#7. Utilize paid advertising
Paid advertising, such as pay-per-click (PPC) advertising, can help you reach a wider audience and drive more traffic to your website. This is particularly useful for businesses that are just starting out and don't yet have a large organic following.
#8. Monitor and measure your results
It's important to regularly monitor and measure the results of your internet marketing efforts in order to make data-driven decisions and optimize your campaigns for better results.
For example, when you rely on video marketing, make sure you track all the video metrics you've prioritized. If you invest more in email marketing, it's always best to keep track of the open rates or subscribers' rates.
Based on all that insightful data, it's important to continuously adapt and evolve your strategy in order to stay ahead of the curve and continue to reach your target audience effectively.
Wrapping Up
Marketing is a powerful tool for businesses of all sizes and industries. By leveraging those digital marketing secrets above, you can create a strong online presence and drive more traffic, leads, and sales to your business.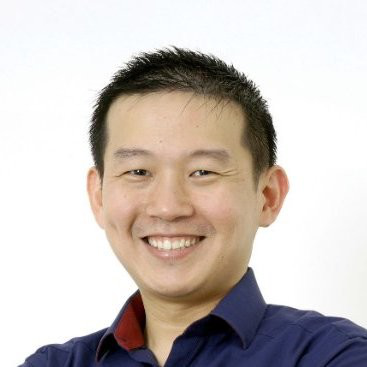 Andre Oentoro
Andre Oentoro is the founder of Breadnbeyond, an award-winning explainer video production company. He helps businesses increase conversion rates, close more sales, and get positive ROI from explainer videos (in that order). 
Twitter: @breadnbeyond
Email/Gravatar: andre@breadnbeyond.com 
LinkedIn: Andre Oentoro