Social media today is full of advertising, personal interest stories, and anxiety – NOISE. Some people won't come near it and others are completely immersed.  Teens are spending more than one-third of their days consuming media. That's almost 9 hours spent sifting through videos checking their
multiple
feeds. A comment here, or a like there, can be a big heaping bowl of anxiety flakes for lunch.  
A place where every unfiltered commentary mankind has to offer, pools.
Not to say all social media is bad however, like everything else in the world, moderation is key to success. When you use social media as a means to connect with others, it can be very effective. Find feeds that resonate with you and only follow those wholes goals line up with your own. Doing so will help you to decrease the "input" and increase "upload".  Allow me to explain.
Upload:
Content you truly take in and learn from. Content that, while on the web, promotes healthy and productive results.
Input:
EVERYTHING ELSE. The filler, the unproductive, toxic spam that fills our feeds. Videos, advertisement and news stories that pinpoint and focus on the negative. They showcase hate or stupidity rather than the solutions to problems.
Start thinning your stream, reduce the noise.
Not all of the content we
are fed
on social media is healthy content. If you want your time on social media to
be
productive, you have to cut the noise.
Stop following news publications that focus on the bad rather than positives.

Remove yourself from groups or feeds that don't take a progressive stance to life. Cut the racism, The hate feeds, the endless police videos. Focus your attention on uploads that focus on solutions
Peoples lives on social media are only as good as they want you to know. Don't compare the troubles of your life to others success, Unfollow anyone that their posts upset or bug you.
Stop using your phone at every opportunity.
Decide in advance if you should disconnect from your smartphone. Not everything you do needs to be leveraged for social media content. Sometimes,  remembering to enjoy the moment and take it in, holds much more value than the share. It all comes down to time and place, exercising good judgment is up to you.
Studies have shown that because of the growth of social media
 people are attending fewer events and retaining fewer actual memories of the events they attend.  Life viewed from a screen becomes less memorable than using your own two eyes. It's like seeing without actually seeing anything.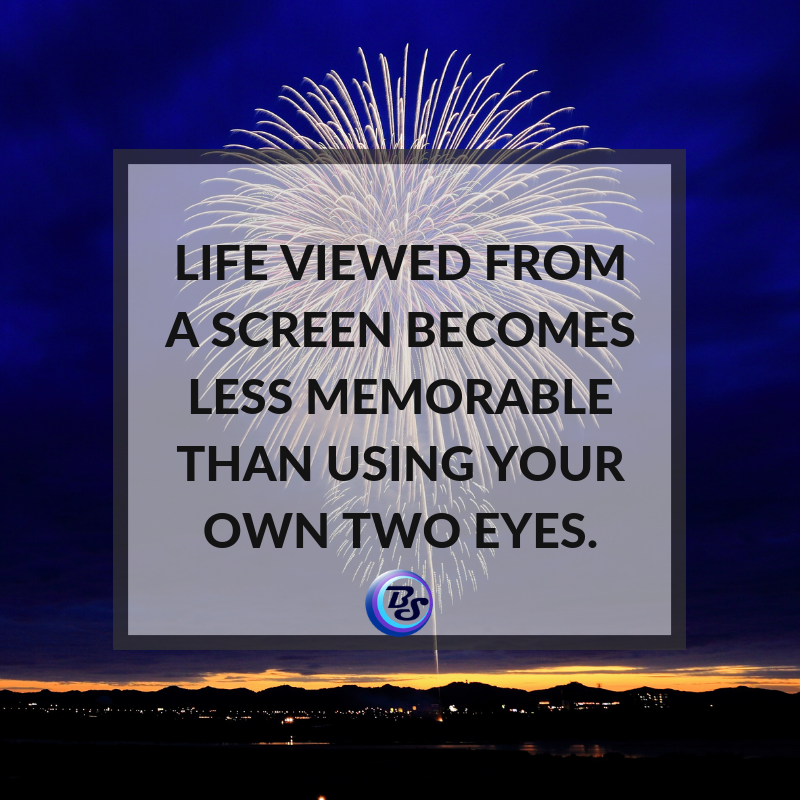 Use a tool like Socialpilot To schedule your posts ahead of time.
Using a Social media scheduler can help you prepare your content for the week in advance. The result is saved time and energy. If you need social media to run a business, organization or group of people, you need a schedule. Why? Because it reduces your NEED to be on social media constantly. You always know when and where your attention is needed.
Scheduling tools like Socialpilot give you the ability to pull from feeds all over and re-share others content. This will make sure your ques are always full and you are spending less time online sifting through the noise.
Oh, and did I mention you can pull all your analytics in one easy swoop? None of this platform-hopping BS.
You get my point.
Aim to only have one social platform open at any given time.
As social media continues to grow in popularity as an inexpensive and effective marketing tool, it gets harder some to separate work and life. It's because of this increased lack of separation that we have to be more cognizant of our actions and time spent. Multiple feeds can lead to overloading your brain with input.  Focus on one platform at a time.
The approach to each platform is
slightly
different. Planning to deal with one at a time will keep undue stress at bay.
Pick times you want to check each platform and restrict yourself to it. Filling less time with mindless scrolling reduces noise.  
Share awesome, healthy, productive and fun content
(Like this!) Want to make the most of the time you do spend using social media? Here are a few ways to start engaging more with the most effective content.
Find, rewrite and create healthy fun productive content.

Take posts and news stories you connect with and express a new angle or solution.

Focus on content that inspires you and makes you want to act in a productive manner.
By helping to create and share valuable content, we're promoting a positive social media environment. Healthy does not mean it has to be boring. Consider what your reader will get out of your share. Ask yourself, where's the value? If it has no value, do you really need to post it?
Add to the upload folks, and turn the noise down.
We try to only pump out helpful, enjoyable content.
We'll even let you know when we post something new. Support a positive social media environment by signing up today!