The rapid growth of TikTok marketing and YouTube marketing shows that video has now become a must-have content for every savvy business who wants to stand out.
Almost all online businesses have at least one video on their website. It has become the norm for companies to use videos as a way to introduce their products and services. 
In fact, studies have shown that including videos on your website can increase conversion rates by up to 80%. Wondering how you can start using videos on your website? 
We've listed some reasons to ensure that video marketing strategy should be in your marketing arsenal if you haven't invested in it.
#1. Deliver Seamless Explanations
With the combination of visual and audio elements, videos help you break down even complicated topics into smaller chunks– helping viewers understand your message quickly and easily. 
This is perfect, especially if you have a new product or service that requires some explanation before customers can decide to make a purchase. Use video demonstrations to show off your products in their best light and increase the likelihood of selling them. 
Not only are they accessible for businesses of all sizes whether you create your videos in-house, hire an agency or use an online video editor, but videos are also used to create a more personal connection with potential and current customers. 
'When they clearly understand what they are getting, they are more likely to make a purchase.
#2. Boost Brand's Awareness
Including a video on your website helps you present a complete picture of your brand. It allows potential customers to see how your products are used and get a feel for your company's culture, mission, and values. 
Videos give you the opportunity to show off what makes your business unique and why customers should buy from you instead of your competitors. If you can capture viewers' attention and deliver your message in an engaging way, you'll be one step closer to boosting brand awareness and conversion rates.
#3. Drive More Traffic
Videos are highly shareable across digital platforms. You can upload a video on YouTube and embed it on your website or even email newsletter at your fingertips. 
It should come as no surprise that a website with video is 53 times more likely to rank on Google's first page. The more you share them means more traffic comes to your website. More traffic translates to more opportunity for converting visitors into paying customers.
#4. Increase Brand's Trustworthiness and Loyalty
Videos help viewers set a clear expectation of what they will get from your product or service. By being transparent and delivering on your promises, you can build trust with them. 
If they see that you're an authority in your industry, they are more likely to buy from you and continue doing business with you in the future. Customer testimonials or reviews are one type of video that can help increase loyalty and conversion rates. 
When potential customers see that other people have had success with your product, they'll be more likely to take the plunge and buy it themselves.
#5. Create a Solid Engagement
It's much easier to build a more meaningful relationship with potential customers when you're using video. You can use videos to tell stories, show off your brand's personality, and even show some behind-the-scenes footage. 
This will give potential customers a better idea of who you are and make them more likely to do business with you in the future. In other words, videos are a great way to encourage customers to take action. 
By including a clear call-to-action (CTA) at the end of your video, you can guide viewers on what they should do next– whether it's subscribing to your newsletter, visiting your website, playing your games, or making a purchase.
Wrapping Up
The great thing about video marketing is that it doesn't have to be a lengthy explainer video or something too formal. It can be as simple as you talking in front of the camera for a few minutes, giving an update on your business, or even just thanking customers for their support. No matter what type of video you create, make sure that it is high quality and engaging.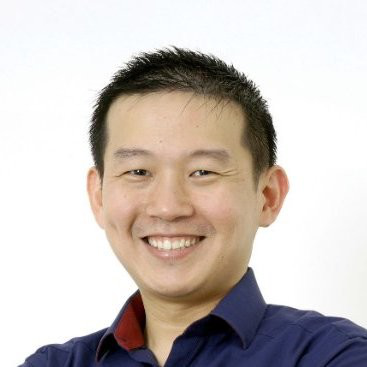 Andre Oentoro
Andre Oentoro is the founder of Breadnbeyond, an award-winning explainer video production company. He helps businesses increase conversion rates, close more sales, and get positive ROI from explainer videos (in that order). 
Twitter: @breadnbeyond
Email/Gravatar: andre@breadnbeyond.com 
LinkedIn: Andre Oentoro