Whether you're a completely new startup or a well-known, big blockchain game company, tone of the biggest priority for your business is to get as much exposure as you can. 
This is where search engine optimization (SEO) fits into the picture. 
However, while a large corporate with a deep pocket can easily invest in a professional SEO agency, how can a small-budgeted business jump on the bandwagon?
The good news is that you can craft solid SEO practices even with a shoestring budget. It wouldn't work as instant as a professionally-drone SEO service, but the organic result will benefit you in the long run.
So, let's dive into some effective ways to build a robust SEO strategy on a small budget.
Tip #1. Start with an On-Page SEO Strategy
On-page SEO is the optimization of your website's individual pages to rank higher on SERPs. This includes optimizing your title tags, meta descriptions, header tags, and images. By doing so, you can give search engines a better idea of what your website is about and, therefore, rank you higher on SERPs.
While this might sound like a lot of technical work, you can actually do it yourself without any prior experience. On-page SEO will help you lay a solid foundation for your SEO strategy, and it's a great place to start if you're on a tight budget.
Tip #2. Publish High-Quality Content Regularly
One of the most important ranking factors for SEO is content quality. This means that you need to publish high-quality, keyword-rich content (from blog posts to explainer videos) on a regular basis if you want your website to rank higher on SERPs.
If you don't have the time or resources to produce quality content yourself, you can always outsource it to freelance writers. There are many sites where you can find talented writers who can produce quality content at a reasonable price.
Tip #3. Promote Your Content on Social Media
Social media is a powerful tool that can help you promote your content and improve your SEO. When you publish new content, be sure to share it on your social media channels. This will help drive traffic to your website and improve your SEO.
In addition, you should also interact with other users on social media. This will help build relationships and increase the visibility of your brand.
Tip #4. Build Quality Backlinks
Backlinks are links from other websites to your website. They are an important ranking factor for SEO as they show search engines that your website is popular and relevant.
There are many ways to build backlinks. You can start by guest posting on other blogs or websites in your niche. You can also participate in forums and discussion boards related to your niche. Not to mention that infographics are well-known for their capability to collect more qualified backlinks.
Tip #5. Monitor Your SEO Progress
Last but not least, you need to monitor your SEO progress to see if your efforts are paying off. There are many free and paid tools that you can use for this. Google Analytics is a popular free tool that you can use to track your website's traffic and performance.
You can also use paid tools like Moz and SEMrush to track your SEO progress. They provide you with more advanced features and insights that can help you further improve your SEO.
The Bottom Line
While SEO can be a complex and costly endeavor, but it is possible for small-budgeted businesses to nail it. After all, SEO is a long-term game– which means that it takes time and effort to see results. The key here is to be consistent and patient. Remember that while it might take some time and effort, it's definitely worth it in the long run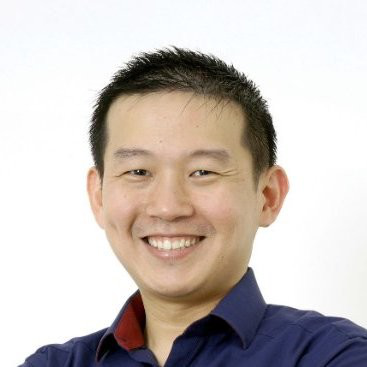 Andre Oentoro
Andre Oentoro is the founder of Breadnbeyond, an award-winning explainer video production company. He helps businesses increase conversion rates, close more sales, and get positive ROI from explainer videos (in that order). 
Twitter: @breadnbeyond
Email/Gravatar: andre@breadnbeyond.com 
LinkedIn: Andre Oentoro