Convert eyes to buys
If your brand intends to sell your products or services online, you've likely been told on countless occasions that you need to create a website that converts. I mean, what good is it to create a website if it isn't helping you translate eyeballs to customers?
Website development
We will help you build a website structure that grows with you.
website design
More than just coding, we make your website look and feel as it should.
Strategy & Support
Nothing is done without purpose, we'll help you create the perfect plan.
You Need To Create A Website
It may not be obvious, but needing to create a website has nearly become a necessity.
Our society continues to move more and more into a digital environment so it's the expectation of a large portion of your patrons that you hold space in that digital world. Make it easy for them to find you from anywhere, anytime.
If we create a website, they will come.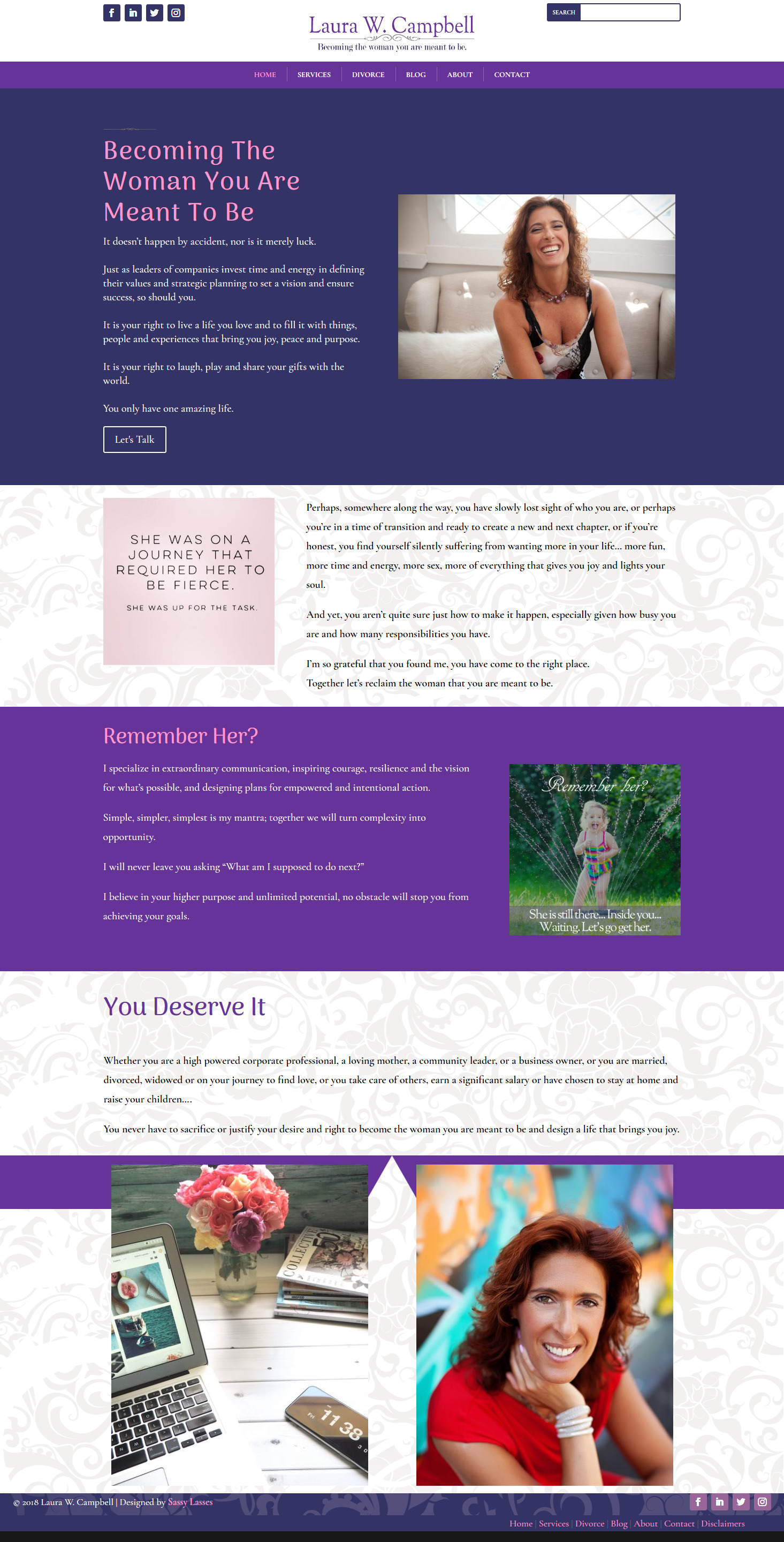 Find Your Website's Purpose
To create a website doesn't immediately mean it will help you meet your million-dollar sales goal. You need to know your site's purpose to create a website that converts.
Are you trying to sell a product?
Your website's purpose is showing potential customers how much better their life would be with your product. It's about the features and benefits, the reasons they should never be without. Your goal when you create a website needs to be helping your customer.
Are you trying to sell services?
When you create a website keep the purpose in mind to both gain that trust and invite customers to connect with you. You'll need to show them proof of concept and why you will deliver better than your competitors.
Are you sharing information?
You need to be informative and entertaining when you create a website. You want to encourage the audience to share it with others. We will create a website for you with this in mind.
Building Your Website
With the purpose in mind, we create a website.
Sure, if you create a website, they will come. Though will they stay? Will they return? Most importantly… will they buy? These are questions you need to ask when it's time to create a website. By clearly and concisely outlining the websites purpose while hitting the right UX targets, you'll greatly increase your chances to covert those visitors. These are things we keep in mind when we create a website. We will work with you to cover all of your bases:
Reason to Visit
We'd all like to think that we are super awesome, and the world will JUST KNOW when we hit the scene. Unfortunately, that's not how it works. It's our jobs either as business owners or web designers (Or both, if you're reading this!) to keep giving them reasons to come back when we create a website.
STRONG MESSAGE
If you put your website in front of someone you don't know or have never met, would they instantly be able to figure out what you do? Your job when we create a website is making sure the answer is yes.
Clear Course of Action
It can be easy to get wrapped up in the idea of having millions of pop-ups and opt-ins. My advice? Don't. Learn about click triggers and use those when you create a website, but otherwise keep the point of your website simple. Buy It, Contact, or Like & Share. The more options someone has, the harder it is for them to make a choice. All roads need to lead directly to your purpose.
Positive User Experience
Ever been to a website you couldn't figure out how to use? What about those you can't find information on? Or how about the sites you can't see on your mobile device? These are all user experience concerns that need to be included when you create a website. You want to make your purpose clear and then the paths even easier to follow. You don't need 400 menu options or pages to create a website. Follow the KISS principle and KEEP IT SIMPLE STUPID!
Lasting Brand Image
Being memorable is important. You need to make sure your brand is apparent in all things. This isn't just your logo. To create a website it's your colour choices, layout and design, website activities, and the voice you use to express your brand. All these things, when coordinated ahead of time, will help create a website for your brand and for your audience.
Search Engine Optimization
While I wouldn't say to create a website around your SEO structure is easy for the average business owner, it's necessary. The basic idea is to use keywords and phrases that your clients search.
Analytics
How are you going to know if all of your hard work paid off or if you need to keep tweaking. You need to integrate analytics when you create a website. It's not just Google Analytics either, we recommend and help you set up basic heat mapping to help you truly see how effective your marketing is by see where visitors move, what they click, and where they leave.

know how
You need a team that knows what they are doing, and how to create a website suited for your brand. We bring our experience to the table.
all-in experience
You won't need a designer, and a stylist, and a brand expert, and a social media master, because we're bringing all of those things to you with a single point of contact when we create a website.
you-centric
It's about connecting you with your audience in a genuine, polished manner. We strive to bring out your best and will help you do the same.
Sacha is one of the most remarkable people I have ever met. Her knowledge regarding social media and website development is exceptional. She is confident and perceptive, working with her clients to bring ideas into reality. She thinks outside the box and teaches you to explore new concepts in a patient and fun way. Her upbeat enthusiasm and energy is contagious. Customer service is outstanding – emails are answered promptly - every question is answered, every concern addressed. I have enjoyed building our website with Sacha and look forward to continuing to grow our business with her. I would recommend Brand Scrubbers to anyone looking to take their business to the next level.
Judy Payne
Get a Quote For Your Project