your brand needs mili
Message, Imagery, and a lasting impression
Creating a brand is challenging. Your logo is a representation of your brand. It should contain the proper elements that will identify what customers will expect from your brand.  This is why Brand Scrubbers builds your brand with care. 
You Need a Logo
Your logo needs to work with your brand and not against it.
Your logo should contain your brand's message and imagery while ensuring it leaves a lasting impression on your clients. Think of a sticker or a stamp on your hand when you went to a carnival. You'd remember that design for days or weeks! That is what your logo should be. Your logo is the first opportunity to have your brand connect with your audience. 
If we design it, they will engage.
Know Your Brand's Purpose
A logo is a piece of your brand, but it is not your whole brand.  There is much more that goes into a brand than the logo. While it is an important piece of the puzzle, it's not everything.
Are you trying to sell a product?
When you want to catch a fish you use bait. Think of your brand as bait that brings in customers.  Understanding this can change your perspective towards branding. When selling products your business name plays an important part in branding. Having a business name that is relevant to the product you're selling will increase you're overall brand recognition. 
Are you trying to sell services?
People want to work with a brand they can trust. When selling services it requires more of a personal connection with your client. Brand colors will play a key component in attracting clients to your service. When looking at your brand put yourself in the shoes of the client. What do they see when they look at your brand? How would they respond to your brand?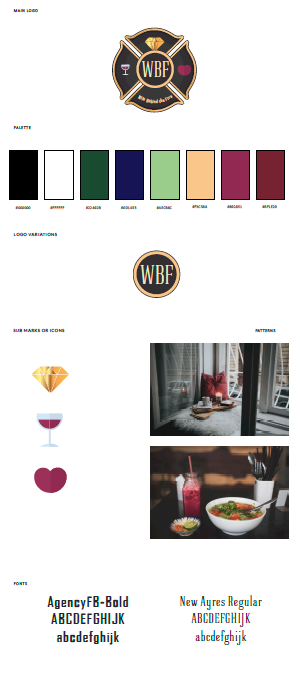 Building Your Brand
With the purpose in mind, we create your brand.
Your brand is a living, breathing organism. It needs constant work and attention to be successful. We work on research and conceptualization for your brand; refining many concepts until we find the brand identity best suited for your brand.
We will work with you to cover all of your bases:
Reason to Engage
We will create a brand image that is simple yet memorable to help you connect with your audience. Your brand imagery can be utilized to engage clients through business cards, calendars, pens, or other accessories that can be branded with your imagery.
STRONG MESSAGE
An established brand needs to have it's own message that your ideal client relates to. Your message is key to promoting your brand and creating a connection with your audience. 
Lasting Brand Image
Being memorable is important. You need to make sure your brand is apparent in all things. This isn't just your logo. It's your colour choices, messaging, website activities, and the voice you use to express your brand. All these things, when coordinated ahead of time, will help you write for your brand and for your audience.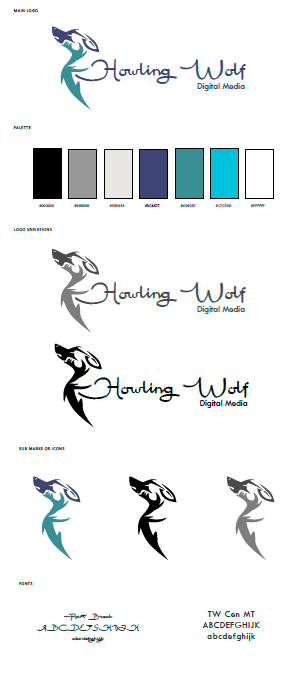 know how
Our team has built several brands from startup to stardom around the world. We know what it takes to get your brand recognized.
all-in experience
You won't need a designer, brand expert, and social media master separately. We bring it all to you in one all-in experience.
you-centric
Developing your brand is about connecting you with your audience. We strive to bring out your best and will help you do the same.
60 -Second Scrub
Live branding session via Zoom

Branding assessment and strategy

Featured as a 60-second scrub on social media

Direct involvement in the creation of your new brand

Branding package including: logo, favicon, icon, alternates, brand board, fonts, colors and more!
ADVANCED SCRUBBING
All in one branding package to put your best front and center.
1-on-1 Logo development

Business card design

Social media banners

Branding assessment and strategy

20 branded images for social media

1-month social media posting support

Branding package including: logo, favicon, icon, alternates, brand board, fonts,  colors and more!

Direct involvement in the creation of your new brand
Financing now available
We are now offering up financing on work with Brand Scrubbers, to enable entrepeneurs and business owners to excell thier brand image without the immediate finanical impact. This is an amazing way to get the brand strategy, identity design, website, video or other marketing assets you need now to raise your organization's profile, attract more funding and achieve more impact.
Creating an account is free, and verifying your business credit will not impact your credit score.
I can't imagine how I would get anything done without Sacha and her team!… I can't say enough about the positive impact this partnership has had on my business. I'm happy and so are my clients!
Catherine Avery
Sacha took my concept and turned it into a visual design that made my book catch attention and shine. I liked the way she worked with my photographer and welcomed feedback, even when it seemed as if the rounds of revisions might never end. I appreciated her professonalism and expertise, especially when it came to redoing my website. 
Doug Lecy